Panda, is the official name of
Google's Algorithm
which was created to target short and low-quality content. Panda Algorithm decreases the chance of displaying low quality content in search results and rewards high quality websites and content. Panda Algorithm was introduced at a time that everybody was complaining about low quality search results and content farms. Panda uses an algorithm that that assigns pages a classification, based on human quality ratings to deliver better results for users. Today Panda is a part of core Google Search algorithm. Websites that recover from the impact of Panda do so by revamping pages with low-quality content, adding new high-quality content, eliminating filler words and above the fold ads, and in general improving the user experience as it relates to content.
Why Google created Panda?
In 2010, the Google Search was facing a fundamental problem. It was filled with farmed content and low quality search results. This crisis exposed Google's business model which was based creating uninspired content, making it viral through social software and make money from ads.
Panda is solitary and shy They live alone for most years of their lives.
Following the problems Google was facing, In 2011
Business Insider
journal published the headline:
Google's Search Algorithm Has Been Ruined, Time To Move Back To Curation!
All the negative press about Google Search was undoubtedly a contributing factor in creation of Panda algorithm.
Google Panda Algorithm Updates
The first version of Panda algorithm was introduced on February 23, 2011. A day later, Google published a post stating that they: "launched a pretty big algorithmic improvement to our ranking—a change that noticeably impacts 11.8% of our queries." This was the
blog post
by Google expressing the purpose of this update: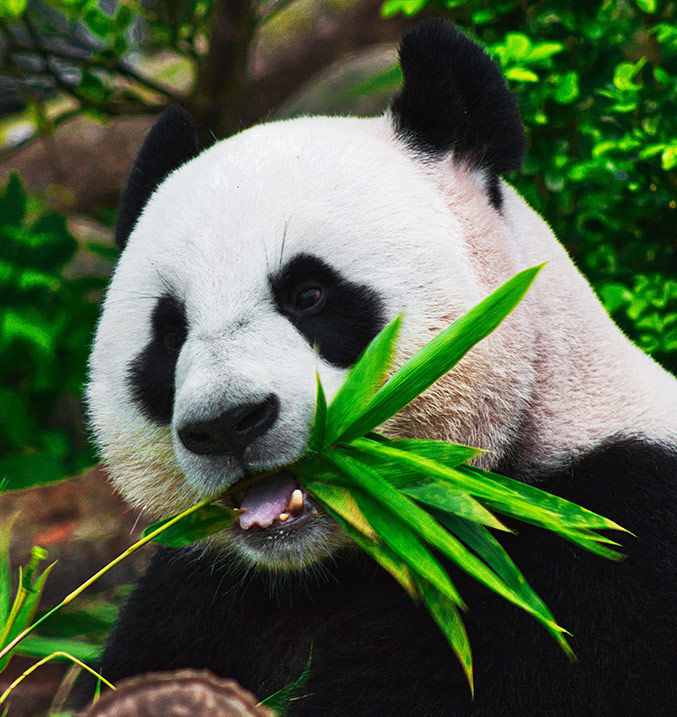 This algorithm was created to diminish mediocre and farmed content. Mostly content that did not bring any value to the user. However, on the other hand, this Algorithm improves the ranking of websites with useful content; and websites with original, high quality, unique, useful and research content will be ranked higher. The Founder of Search Engine Land website minded this update as ''Farmer''. Although later on, it was announced by Google that this algorithm had been known as the Panda algorithm from the very beginning. After this algorithm was published and updated, a research was conducted by the Search Metrics Institute, titled "Winners and Losers," which showed that the sites that ranked the lowest really deserved it. after this update some of the famous websites, like WikiHow, tried to follow the correct instructions and improve the quality of their websites. The most obvious change was the introduction and improvement of Algorithm Panda in which completely destroyed the '' Content Farm''. Content Form was a method in which site administers were publishing high or low value articles in high numbers and they were making destructive linking on those websites.
According to statistics, most downgraded websites had at least one of the following issues:
Inappropriate design
Annoying advertisements
Consumedly repetition of keywords on the page
Failing to observe editorial and grammatical tips
Using repetitive phrases
Low-quality content
Being released from Panda's penalty; a heavy price for making Panda angry
If Panda algorithm fines your website, it would not be easy to resolve. As long as this Algorithm, regarding to the quality content, improves the quality of the site's performance and function, the best solution would be novel and unique content production and betterment of previously published content. In many cases, it can be seen that a website has been able to get rid of Google's penalties by eliminating non-value contents and production of useful content. At the beginning of Panda's activity, some of the fined websites produced new pages by combining and merging contents that had common subjects together. They also retrieved their rank and got rid of penalty by editing and renovating the content and structure of these pages. Panda Algorithm had many changes in these years. firstly, this Algorithm's look was at the entire site and the quality of the content was on all pages, but continuously, focused on each page of the site. Panda may only remove one or a few pages from your website from Google results, but if the number of penalized pages by Panda is high, all pages on your website will be downgraded.
My Website has been penalized by Panda, What I'm supposed to do?
If your website has been fined by Panda Algorithm and you are totally sure that this degradation has been due to this fact, you will have a complicated process to get rid of it. The first step is to decide whether this site is worth to spend money and time or not? The Websites that sell worthless contents are divided into two main categories. The first category will be the ones that, along with their valuable and rich contents, publish a large number of articles and news that have been collected from others websites. The second category will be the websites that have no valuable contents and what they have is a collection of contents which have been amassed from other websites automatically and manually. If you are in the first category, my suggestion is to eliminate extra pages and low-value contents from your website and use Remove URLs tools in Google Search Console to eliminate them from Google Search Results as well. So If your site is in this category, the impact of the Panda algorithm on that would be the same as the page below: If you are the second category, you have nothing to lose. you haven't got into trouble a lot to create these pages or set up this site and losing it cannot be a problem. We suggest completely forget this site and its domain and launch another site with a correct SEO strategy and content production. The following image is a sample of site penalties by the Panda algorithm for these websites. Now that we can completely grasp the importance of content production, it would be great to learn standard methods for creating high quality content as well.
How I can make valuable content?
The answer is so simple but the implementation is so difficult.
Producing valuable content requires a lot of time and money. If you got the habit to copying content, it will be difficult to start writing. But do NOT disappointed; there are so many people that started writing and then became triumphant.
keep these points in mind if you want to produce valuable content
Do not sacrifice quality over quantity
No matter how many articles you publish per day or if your articles contain couple thousand words. It's important that the content published by you is valuable to the user. If you set a specific rate for content creation, you will have actually affect its quality. It may take some two weeks to create proficient content, but be aware that its worth would be more than 5 routine articles.
The criteria for your success are not just Google's rankings
We've gotten used to quickly review an article's position in Google results after publishing one. Our goal for content marketing is not just SEO or gaining a place in the results.
Our main goal is to satisfy the audience
The main criteria for measuring your success in content creation should be the number of users comments, sharing on social networks or direct feedback from friends and users.
Think about the audience's needs before writing
Instead of focusing on the search for words and targeting short and general terms, it's best to focus on the user's actual needs and long phrases.
Currently, 75% of searches in Google have more than 3 words
Be careful when writing content, instead of focusing on a specific word or phrase, try to explain a specific concept to a user. By doing this, instead of constantly repeating one word, we will address all phrases and related issues.
Know Google's standards for understanding the content of the pages
The content is written for the user, but to be more successful, Google robots must understand it correctly.
Content marketing means content creation for the user with respect to SEO standards
Google uses a variety of algorithms to recognize the subject matter of a page. If you understand them and follow the standard writing structure, the content of the page will be valuable both from the point of view of Google and the user. These standards and techniques are taught during the SEO strategy and content production at the
NetWarestudio blog
. The following image is an example of the success of a Website after being released of fines by the Panda algorithm. As shown in the chart, this site is experiencing an abrupt jump and afterwards, a consistent slow growth.
The rate of views of a Website after being released of fines by the Panda algorithm

What factors does Panda algorithm investigate?
Matt Cutts, former head director of fighting against spam on Google, said about Google Panda:
"We designed a questionnaire before designing and developing the algorithm, and then, according to these questions and their answers, we developed this algorithm." By being aware of these questions, you can plan the content of your website in a way that satisfies both the users and the Panda algorithm.
These questions were included in the questionnaire:
Do you think this site is valid?
If an article is published in a bestselling magazine, is it enough be attractive?
Was there annoying advertisement on this website?
Can I trust the information displayed on this page?
Does the site contain duplicate articles or articles with the same content but with different keywords (Duplicate Content) used?
If you wish, would you like to give your credit card information to this site?
Are there problems with writing, editing or many errors and mistakes in this article?
Is the content of the site based on the needs of users or to gain high ranks in search engines?
Does this page provide impressive and compelling added value compared to other web pages in search results?
Has this article examined different aspects of the subject?
Is the site well known and an expert in its subject? (Authority)
Does this site produce a lot of content which does not have much valuable content?
Has the content been well edited or not?
Is this article a complete and conceptual explanation of the topic in question?
Does this article include rational analyzes and intriguing and interesting information?
This article is so valuable that you need to bookmark it or share it with your friends? (Social Signal)
Does this page use excessive advertisement that causes distraction?
Is this article too short and is its content not useful? (Thin Content)
In the preparation of this article, was there sensitivity and attention towards the details or not?
Are users not annoyed or frustrated by looking at these pages?
Panda's algorithm tries to detect high-quality content from duplicate or low-value content. To do this, we will examine many factors. As a result, Panda is not just looking for pages or content, but it can also check the quality of the content.
Even if the content is entirely proficient, it may not be able to gain a place because of incorrect writing or lacking the ability to deliver the message
Google has never published a specific checklist of factors which are investigated by Panda, but the answers to the above questions are what valuates ​​your content.
Wrong assumptions about the Panda algorithm
Usually due to the multiplicity of Google algorithms, some are mistaken and cannot distinguish their performance differences. Here are some of the most important misconceptions about the Panda algorithm
1- Panda only looks at copying content!
The first and foremost false belief about Google's Panda algorithm is that some people think the Panda algorithm is just about duplicate content. Google users have repeatedly emphasized that, while Panda's algorithm encourages websites to create unique content, its duty goes beyond prevention of duplicate content. The duplicate content problem is a separate and independent problem from the Panda algorithm. What the Panda algorithm is looking for is providing content with unique and valuable information to the user.
Google is looking for pages that are distinct from other web pages and convey new content or concepts to the user
The content generated by the user isn't valuable!
Another wrong belief is that Panda does not consider the content created by the user worthy. This belief is incorrect. The Panda algorithm has no problem with the content created by the user, and only decreases sites with weak and unworthy content. For example, if the content made by the user on your website is worthless or of little worth, Google may also consider it worthless, but this does not mean that Google is in general difficult with the user-generated content. The difference is that whether the content is a comment, an article or any other type, the only important thing is the quality, value added and the absence of any spam in the content. For example, sites like (Quora) and (Yelp) all get their content from users, which in many cases are similar to each other, but these sites are not penalized by the panda, because this algorithm is able to understand their difference and value.
3- The panda algorithm does not pay attention to the technical affairs of the website!
Some mistakenly think that this algorithm also looks at the technical affairs of the website. The panda algorithm only focuses on the content. Although technical affairs are of great importance to SEO, Panda does not pay attention to the technical affairs of your site, including the speed of the site.If you don't have a digital presence today, you don't exist. With that being said you shouldn't rush to expand your online presence without proper knowledge. You need a solid foundation to build upon. The four most important building blocks to having a successful online presence are: content, strategy, design, and technology. Creating good content is the first step. You need to figure out what message you want to convey to your audience. It is very important to have audience engagement in mind while creating the content. We operate in an environment of engagement, rather than old broadcast model. Once you have defined what – the content – you need to realize the what and why. Why would someone want to listen and engage with your message? Combining the what and why will help you figure out the communication process and the best way to go about it. Your strategy should focus on building long-term engagement over a period of time with your desired audience. After the what and the why is figured out, if you don't come up with the proper way of presenting it, to achieve engagement, you have failed. The "packaging" is extremely important, and where aesthetics and audience experience come into play. Usability has never been more important. A well-designed user experience can completely differentiate your company from the rest of the market. The design and aesthetics are just as important, and sometimes more so than the content. The last component is often the least understood and in result overlooked. Billions of people browse the internet but very few understand how the digital world works. Technology is the last and the most important part of this puzzle. Without the proper tools to execute the job properly, it does not matter what your message is, why you are communicating it, and what the design looks like. At Netware Studio we can help through every step of the way to make sure your plan is setup for success. These days online marketing companies are doing anything to increase the number of website visitors and online sales without any COST.One of the most effective ways of FREE marketing is SEO or SEARCH ENGINE OPTIMIZATION. While a countless number of businesses only focus on areas such as content creation and social networking, they ignore some important techniques that are useful for search engines such as Google and Bing.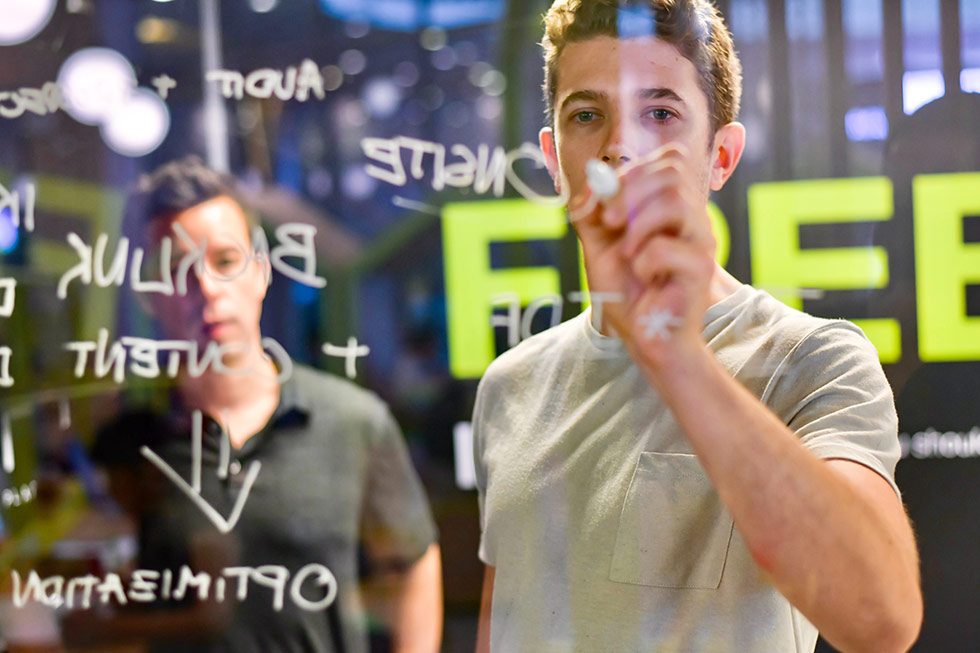 We know that content and social media marketing channels are fairly new in regards to SEO, but as you might think, they might not be as practical. You can create and share very informative and beneficiary content among all of your social media platforms and see it does not necessarily translate to Search Engine Optimization results. SEO principles are techniques that should be utilized to make your website easily accessible to visitors and search engines. Here are 10 IMPORTANT points to make a website Search Engine friendly…
1. Optimizing Website URLs
Sometimes website content manager populates a page URL (link) along with unrelated and meaningless characters in the address bar by default. Page URLs are intended for connecting with websites and other pages. It is very important that the URL shows the page link correctly. Solution: Make sure these URLs are free of any meaningless characters and are optimized for search engines
2. Optimizing Website's Speed:
One of the most important SEO parameters that plays a key role in Google's ranking algorithm is the loading speed of pages on your website. Solution: By utilizing the free tool that Google has released to public, you can check the speed of your web pages. You can also utilize the insights this tool provides to improve your website's speed https://developers.google.com/speed/pagespeed/insights/
3. Optimizing The Internal Links:
Page Rank is one of the parameters that Google uses in its ranking. A higher page rank gives you a better chance of increasing your site's rank in search results. Page rank is a score that is given to internal pages using a formula. This score is allocated to every page that is given a URL on the website. FORMULA: The score given to internal links by Page Rank = Page Rank (divided by) The number of internal links EXAMPLE: Page Rank - 8 - & 40 internal links = Page Rank of 0.2 for each internal link Page Rank - 8 - & 10 internal links = Page Rank of 0.8 for each internal link SOLUTION: Review your internal link structures and make sure they are not linking to any unnecessary pages sometimes resulting in "Page Not Found"
4. JavaScript Optimization
Search engine crawlers spend a lot of time crawling and navigating JavaScript code. Even though it does result in a better search, it also has it's flaws. JavaScript codes sometimes prevent search engine crawlers from finding important content and links. If your website has a lot of JavaScript codes, make sure these codes aren't preventing the search engine crawlers from reading important information. If they do, try to write the code optimized for crawlers to be able to read or find other ways to make it possible for these crawlers to find the content. For instance: Our company optimizes JavaScript code for search engines, particularly Google crawlers, to make sure that there is pretty much no room for errors and all the content will be indexed in the best way possible.
5. Problem Solving For Search Engine Spiders
Sometimes, websites attempt to include important content such as pictures in page pop-ups, but unfortunately they don't consider a return link to the main page. This can create problems for search engine crawlers as it is possible that the pop-up leads them to another page or somewhere that you did not intend it to go. Search engines tend to not show pages in search results that do not provide optimal usability to the viewer and this could result in your page not being shown in search results. Solution: If you used pop-ups, block it in the "robos.txt" file or use a "nofollow" tag to prevent search engine crawlers from crawling the pop-ups.
6. Optimize Schema Markups
In 2011, Google, Yahoo and Bing created a new HTML code that helped them better understand the web and collaborated together. The result of this collaboration was "schema.org". There are a variety of schema designs you can utilize to introduce your products or services to search engines. According to search engines, to have a semantic website, it is vital that the pages of your sites have been marked based on sechema.org. Solution: Check your site's HTML code and make sure it is based on schema markings. You can also use a small handy tool like Google Structured Data Testing Tool to properly handle the marking.
7. Optimize User Interface
The more user friendly your website is for your visitors, the better it is for search engine crawlers. Google also has a user-experience parameter in it's Panda algorithm. It is very important for you to code/ design your website with visitor usability in mind to create a better experience for the users and search engine crawlers. Solution: Make sure you code and design your website with user experience in mind You can use analysis tools to determine whether your site is optimized for usability or not. Based on the recommendations these tools provide you can go back and try to fix these issues. You can also hire professionals to perform this analysis for you and solve the problems. You can also create a search tool for your website. You have to also make sure the keywords that are being searched for have correlating content to show to create a seamless use experience.
8. Optimizing Code/ Important Content
If you pay attention to e-commerce websites, you'll realize that they categorize their products and create sub-categories, and under each item there's a part for promotional texts. This is suitable for humans, but not for search engines. The content you place below the products is of little importance to search engines, so try to write the content before your product images. Solution: Utilize the HTML section, move your product description before the photo and try to write your text commercially appealing.
9. Use Proper HTML Elements For Page Templates
Search engines use HTML to understand content and page relationships. Using the right HTML elements in your pages optimizes your content and increases the chance search engines can find its relevance to other pages. Solution: Be sure to use H1 to H6 tags in the description and use and the [alt] tag for the images in your templates.
10. Google Webmaster Tools
Make sure your site is registered and is enabled in the Google's Webmaster Tools. This tool allows Google to contact you for any problems that has been encountered in regards to your website.In marketing terms, it is a page which is built to reach an objective. In plain terms, every page that visitors can enter a website or land on, is landing page. A landing page should be designed, written and developed to reach the desired objective. Your landing page should be separate from the rest of your website. The goal is to narrow the choices for visitors and it is also helpful to point them to a single conversion objective.
What is a Landing Page's objective?
Since you now understand a landing page's concept, let's talk about it's objective and what makes it a noteworthy marketing tool. There are three different types of landing pages. Each one has a specific objective:
Direct sales
Lead generation
Relationship building
Most people consider a landing page as a page for direct sales. If you ever had done online shopping, you have been a targeted audience of a landing page. In general, direct sales landing page is a product page (in e-commerce), as well as an appointment booking page, or free testing pages and so on. For example, you can advertise your landing page to direct visitors to you a desired page and get a quick conversion.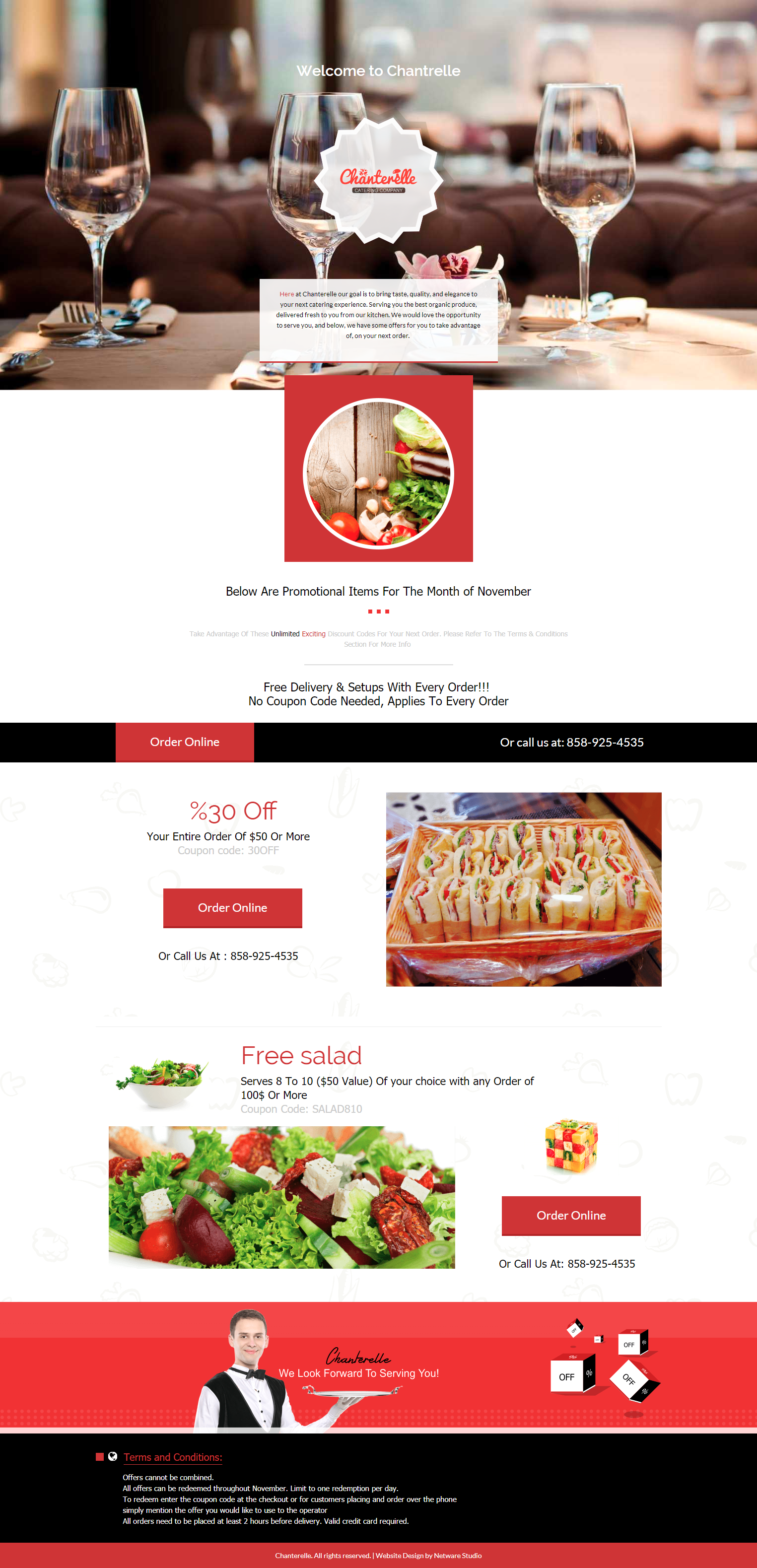 Gathering a visitor's information is the purpose of this landing page. The single main objective is to collect contact information (such as email), personal information (such as a name), and any other information which could be used to follow up on a lead in order to sell a service or product to a target audience. A lead generation page could be designed to achieve the following:
Hiring forms to fill up a position
Contact information for giving out price quotes
Receiving contact information for making appointment
Receiving information for providing consultation
Newsletter registration
Also known as click-through landing page, and its purpose is to gain visitor's trust in your business. This landing page is designed with the mentality that it is unlikely for visitors to buy a service or product on the very first page they land; on a website they are not familiar with. A click-through landing page will help in building that trust and then directs the visitor to another page that offers desired products or services. This kind of landing page usually is used in e-commerce. In most cases, product details and descriptions are provided in order to inspire the visitor to click and buy products.
 Is a landing page the same as a home page?
Home page and landing page are different. The main purpose of a main page or a homepage is to inspire the visitors to click through the different website pages and get to know you and your business, services, and what you have to offer. A landing page serves a narrower purpose and usually focuses on serving a more singular need or purpose.
What are the two main elements of a Landing Page?
Primary title:
The main objective of a landing page title is to convenience visitors to read further and catch their attention. If you want to get visitors to stay on your landing page you need to make a good primary title. You should consider these 5 following items for creating an appropriate title:
Start your title with the word "How"
Ask a question
Choose funny topics
Why should a visitor choose your products
Find a solution for their problems
Additional title:
your additional titles should not be boring and confusing, it must give a better vision to the visitor about the topic. And direct them to read further and keep them engaged and curious.If you plan to design a website for your business and would like to know how to attract more visitors for your website, it's a good idea to start with a good "Homepage". When visitors land on your website, the first thing they see is the Homepage. When on the Homepage visitors usually seek to know more about you, your business, products, or services. And it is a good idea to make sure this information is showcased nicely on your homepage.
What essential elements should you incorporate on your homepage?
There is no special formula. You have many options. There is a checklist of critical elements to include on your homepage:
Logo

Your logo is your brand's banner. It is what customers or clients think of when your business comes to mind. It important for you to incorporate this element on your Homepage.
Menu
Creating a menu will allow easy navigation through your website.
Headline
Headline is one the most important elements of a Homepage. A headline should inform visitors about your products and services within 3 seconds. Although it may contain few words, but it is the most important part of your website.
User login
Does your website offer any members services or user accessibility? If so, design a beautiful, easily accessible login section.
The captivating visuals
People are visual beings. It is highly recommended to use an image (or short video) to represent your business or services. An image or video that sparks emotions or feelings is very effective. In order to optimize photos for mobile users, use large size pictures along with smaller ones.
Portfolio
Does your business offer any products or services which can be showcased with images, brochures or case studies? If so, it is a good idea to showcase theses images, brochures, or case studies for your visitors.
Features and advantages
You can increase your chances of selling your products or services by describing their features and advantages.
Search function
If your website has many pages, it makes sense to create a search function for visitors to easily look up pages.
Call to action
Your Homepage should have different call to action buttons. A good idea is to place your call to action button below/ on top of your captivating image or video. Preferably, it should be visible without the need to scroll down.
Attractive offers or deals
Another effective way to attract visitors through the Homepage is to propose an attractive offer. You have many options to execute this. Discounts or coupons are usually the most common ones. You can also feature your offer as following:
Via a window in the side bar
By a pop-up
As a part of the footer
Proof of quality and customer satisfaction
This part is very effective to build confidence. Create a section on your homepage that contains the following relevant information:
Testimonials
Affiliate customer/ client logos
Certificates and appreciation letters
Awards and accolades
Relevant numbers (satisfied clients, rankings, subscribers…)
Relevant stats
Press mentions
Additional call to actions
It is a good idea to include additional call to action buttons throughout the homepage as needed. These additional call to action buttons serve as conversion points. They could engage your visitors in other aspects your website or business that's not necessarily the main focus. You have to have in mind that a visitor might not be interested in your offerings immediately as they land on a website. So, it is important to include these call to actions throughout the Homepage and the entire website.
Blog
Most online marketers are content marketers, and concept publishers. Blogs increase interactions between you and your visitors, who search your main page or weblog for the first time. Blogs will also translate to more visitors, subsequently. You can utilize the following techniques in order to maximize Blogging advantages:
Display latest articles with a brief explanation: display one or more recent blog posts with a headline, main image, and some explanation.
Display article's title. Your homepage needs to have some links for popular articles and/ or recent articles or both.
Blog as homepage. Many homepages are mostly blogs. In the other words, most parts of the homepages display articles in reverse chronological order. This method is suitable for some companies whiles it is not proper for the others.
Content Blocks
These pods or concept blocks consist of 2,3 or 4 rows which tend to get placed on top of each other on smartphones. You can use content blocks to offer a variety of valuable things for visitors, such as but not limited to:
Products or services
Offers
Rewards
Team member personal profiles or a link to an employee page
News
Events
Locations
Newsletter Subscription
Thanks to variety of plugins and mass email services, display of newsletter forms through popups, footers, and other various ways, is now possible. This option can be placed as a section under the main banner, top of the footer, sidebar or as a row in middle of the page. If building a client list is one of your business priorities, consider the following:
Place a subscription form on the homepage
Create a call to action button for the subscription form
Create a call button which opens a landing page that consist of a subscription form and a persuading paragraph to encourage your visitors to fill out the form
Keywords
Keywords play a big part in your website's success. You shouldn't allocate a private space just for displaying keyword on the homepage. In order to optimize your homepage for search engines, you can include keywords in these areas:
Title tags
Headline tags
Menu items
Behind the images
In Meta description
Footer
Your footer just like the header, is uniform across the website. When you intend to make a footer you should consider incorporating the following elements:
Contact information
Location/s
Social media icons and widgets
Registration form or email
Gallery
Rewards or certificates
Weblog post summary
A final call to action button
Link to social media
If you want people to engage with your company on social media, it is recommended to create appropriate social media buttons in a stable and common place on Homepage. These buttons need to be easy to find and accessible.Titles are an essential part of a website. A good title, as effortless as it might be to write one, could be very effective. Here are some important suggestions for creating effective title tags, which are important for search engine optimization and other important purposes.
Reconsider your title's length
Search engines, such as Google Search, will cut long titles at a certain point and replace the remainder with ellipsis "...". It is possible that the cut-off section includes important information about your website. The suggested length for your title is around 60 characters. Although the exact limit is a bit more complex, but it is around 600 pixels. Some characters may take up more space, for example a character such as uppercase "M" takes much more space than lowercase "i". Avoid typing with uppercase characters, because it limits the numbers of characters google will show. Keep in mind it is possible for search engines to show a different title than what you provide as title tag, despite of your reasonable title length. For example, google may add your brand to the title like this example: In the above example there were only 35 characters of the main title (the original text is before …)  displayed, because google already has interrupted the title before showing the brand. Keep reading to find out more information about preventing Search Engines from re-writing the title tag. There are no penalties for using a long title. Please use your judgment, and think like the person doing the search.
Pay attention to the keyword placement
Titles should begin with important keywords. And keywords that are of less importance could follow more towards the end.
Keyword separation
Use dash (-), pipes, or vertical lines for text separation. Do not use commas, underscores, dashes or punctuations unless the keyword is written that way.
Sentence Structure
Make the main phrase short and simple. Avoid using (e.g., and, if, but, then, etc.) when writing these phrases to avoid turning them into sentences.
Don't overdo SEO keywords
Although there is no penalty for using long titles in Google, putting too many keywords in titles, results in a bad user experience, and can get you in trouble. Example: ticket sale, cheap tickets, cheap ticket sale, buy cheap ticket, cheapest ticket Avoid using titles that contains a list of keywords or use the same keyword over and over. These titles are not effective to the person searching and can run you in trouble with search engines. Putting every version of a keyword in a title is unnecessary and inadvisable because search engine understands change of keywords.
Give every page a unique title
Unique titles help search engines find your content valuable and unique and increase the click-through rates. It may be impossible to put a title for every page on the scale of hundreds or thousands of pages. But modern CMS and code-based templates should give you the ability to create unique and data-driven titles for important pages of your website. For instance: if you have thousands of product pages with a database of product's names and categories, you can use them to create different titles like below: Brand name, product category or product name. You should avoid using default titles such as home or new page because google may think that you have a duplicate content on your website or even in other sites. In addition, such titles mostly reduce click-through rates. You can ask yourself, if you would click on a main page that's called product page or untitled?
Take advantage of your brand
If you have a well-known brand, you can add it to your titles to increase your click-through rates. We still suggest you add your brand name at the end of the title. In some cases, you may want to focus on your brand in pages such as "Home" or "About us". As mentioned before, Google may add your brand to your title automatically. It is always highly recommended that you preview your search results.
Write for your customers
Titles are very important to SEO. Although, keep in mind, you should always write for those audiences that find your content valuable to increase click-through rates. When writing your title tags, you should not only consider optimizing and keyword usage, but also the user experience. When new visitor finds your brand in search results, your title is the first impression and the first thing they read about your brand. So, it is important to make sure your message is positive, clear, and accurate.When running an online marketing campaign, the first thing people focus on is improving the appearance of the website. Another important aspect that should be focused on is the speed of the website. But how big of a role a website's speed really plays? Let me explain this in a simple way: it does not matter how high your website ranks or how attractive is your website's design, if your website takes too much time to load, it will deter your visitors and bring down its usability. The website's speed determines the load time of its content. So, if you want to utilize the full potential of your website, you need to work on your website's speed. There are many benefits to increasing website's speed, such as increase of website's ranking which translates to better results.
Why is the website's load speed important?
To boost Google ranking
Page speed is a ranking factor in Google's algorithm. In the other words, when your site speed is low, search engines will load less pages according to their capability. And the less pages loaded by the search engines also affects how your website is indexed.
To reduce Bounce rate
Bounce rate refers to the percentage of those visitors who enter the site and then leave rather than visiting other pages of the same website. If your website content loads slow, it will deter visitors from sticking around to visit other pages on the website. They might go back to their search results and visit a competitor's website. Exploring your website becomes a waste of their time and they would rather visit other websites, rather than waiting on your content to be loaded properly. Google follows up on your website's traffic regularly, and if your page takes 5 seconds to load for majority of visitors, your website will not be ranked first anymore. There are many websites listed on the first page of Google search results, but if visitors have to wait 5 seconds to load a page on these websites, they will decrease the quality Google strives to provide its users with. In plain terms, such websites are not good.
Increasing conversion rate
If each visitor has to wait more than usual to load your website, you haven't only lost a visitor but also a potential customer. Faster websites make bring in better revenue, consequently your visitors will be more eager and motivated to visit other pages of your website. According to a study conducted by Strange, every second of delay can cost as much as 7% of sales. Your website's speed will also affect your online marketing efforts. High load times lead to customers not completing their purchase process.
Customer satisfaction
Customer satisfaction increases sales. If you would like people to visit your website, purchase your products, or inquire about your services, you should speed up your website. If your website takes too much time to load, your visitors won't think twice about leaving and exploring other options with your competitors.
Ways to speed up the website
There are some effective ways to speed up your website as which we will briefly cover:
Adjusting the size of an image before uploading
If you use a content management system such as WordPress or Joomla, you've probably realized that it is possible to upload full size images and then adjust their size on the website's backend. However, uploading full size images can affect the hosting services speed. In order to prevent of this, you can adjust the image size by a photo editing program before upload them.
Removing unnecessary plugins
Nowadays, numerous plugins and scripts are available and it tempts the web designers to use them more than its needed. But keep in mind, each plugin needs resources to run and usage of these resources reduce your website's speed.
Utilize more popular plugins
Before adding a new plugin, figure out whether it is optimized for speed and quality. After installing the plugin, if your website's speed decreases, you can explore more popular options. Usually, more popular plugins are tested by many users for speed and security, and have a strong support team behind them.
Updating your website depends on content management system (CMS) or the e-commerce platform being utilized. It is necessary to check whether the CMS is up-to-date or not. If there are any available updates for your CMS, back up your website, and update it immediately. CMS developers are always working to improve their code, especially in terms of speed. Upgrading to the latest version can at times improve your website's speed greatly.
Make use of Content Delivery Networks (CDN)
CDN or Content Delivery Networks are extensive networks of available servers around the world. If you are not using a CDN, your visitors will have to connect to your hosting servers. This can translate to slower load speeds for your visitors, especially if the person visiting is located far from your hosting server's central location. In addition, if you are using a single server, it could be overloaded with visitors and crash. Utilizing CDNs, solves these issues by allowing visitors to access the cached version of your website from a closer hosting server. In addition, if your servers are overloaded, visitors can be connected to another server.
Browser caching is a technology that allows browsers to save a copy of website's pages in case visitors come back to the website. When caching is enabled content will be taken of cached version and the user will not be loading the entire content every time. This will save resources normally used to load your website, and in result, speed everything up for the visitor providing them with a better experience.