Which CMS? WordPress is the way to go!
Some of our clients insist on having a completely custom content management system (CMS). They claim that the websites designed by open source CMSs such as WordPress is not as unique and secure as they want. Designing such a website isn't impossible for us and we can design websites with different CMSs like Joomla, Drupal, Umbraco, and many others. But it makes a difference for you! So, we suggest WordPress to most of our clients because our designers are able to customize a WordPress website with low cost and many beneficial features. In the other words, instead of paying a heavy cost, you pay much less for the same result. The reasons for why WordPress has stolen our and many other web designer's hearts are presented here.
1. WordPress: an open source, free, and popular CMS
There are different approaches for building a website. You can ask a programmer to code your site from scratch. This way, you actually order a completely custom CMS which is extremely expensive. In addition, after a while if you want to make any changes, it will be costly. Another method is using pre-built CMSs which can greatly reduce your cost. Despite the low cost, these content management systems are much more advanced than anything you build from scratch.
Did you know many of world's greatest websites are built with WordPress? Websites of big companies like New York Times, Microsoft News, Mercedes-Benz, Yahoo News, McDonald's, Coca-Cola, CNN, VOA, Walt Disney, Nokia, Harvard, and other brands such as Sony Music, Google Ventures, Obama Foundation, and Angry Birds use WordPress content management system. It means even big companies have trusted WordPress. Why shouldn't you?
2. The multiplicity of languages available in WordPress
WordPress is translated into more than 40 major languages in the world; this translation covers all the control panels and various parts of WordPress, including all sections in themes, plugins, and even the main kernel. Most importantly, you're able to use multiple languages in WordPress. In fact, this is one of WordPress's strong suits that people all around the world can change the language of site and visit your services / products.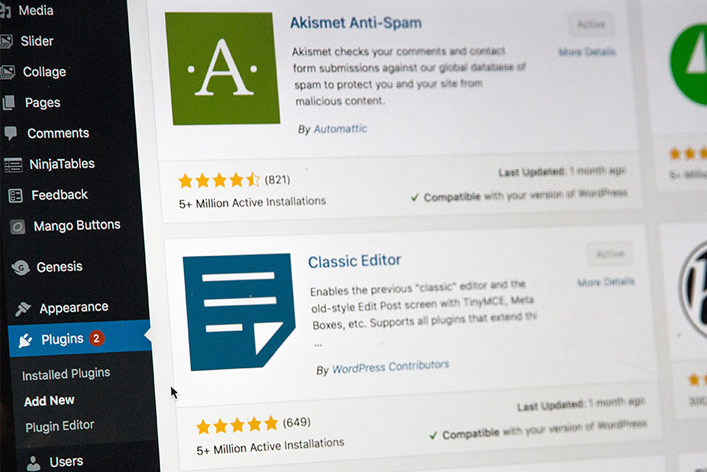 3. WordPress for designing different types of websites
You can easily launch almost any type of sites using WordPress. WordPress sites can include a variety of features using plugins written for this CMS. For example, in addition to news, organizational, and personal websites, you can launch an online shop just with adding one of the plugins designed for this purpose to the WordPress kernel. WooCommerce and EDD are two WordPress plugins used for launching online shops of physical products or download files. You can also turn a site into social media by adding powerful Buddypress plugin or create a forum or association with the help of BBpress plugin. You can add any facility to your WordPress site regarding abundance and variety of WordPress plugins. There are 29000 plugins for WordPress and this figure is increasing.
4. WordPress communities and resources ready to solve problems
As you get started with everything, you will have lots of questions which should be replied. WordPress is the same, and like other content management systems it has the official wordpress.com and wordpress.org support sites and also a lot of YouTube resources. In addition to these general support websites, WordPress has created the support sites dedicated for specific languages. That's mean you can ask your questions and get answers in your mother tongue.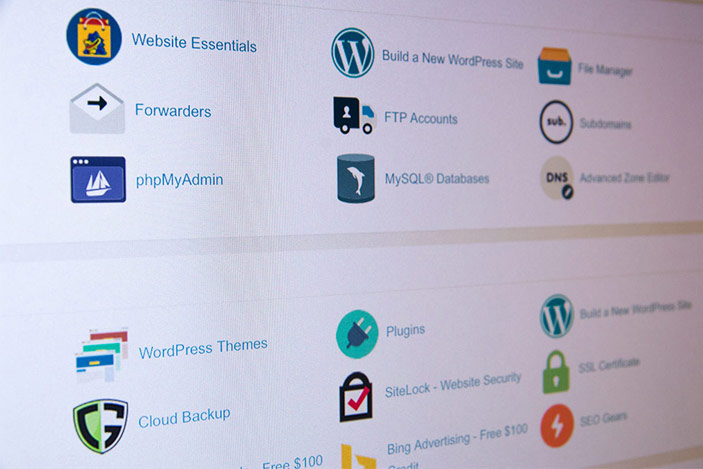 5. Adapted to SEO
Ever since WordPress was developed, almost every part of it has been able to optimize itself for search engines, but certainly the power of WordPress has also made search engines adapt some of the website ranking algorithms to WordPress. The WordPress kernel has been designed and coded in a way that is optimized and adapted to search engines like Google. Accordingly, among the existing CMSs it can be said that WordPress works better with search engines in terms of SEO (search engine optimization), therefore it is a great option to launch a website.
WordPress lets you index content in the best and fastest way on Google. It's interesting to know that 6 new posts are published on WordPress.com per second. Google and other search engines rank and show sites based on predefined parameters. There are numerous SEO plugins For WordPress making your WordPress website to be viewed better and more in Google search results.
The most important search engine criteria for SEO
Proper link including keywords
Defining custom Meta Tags
Fast loading of web pages
XML site index map
6. Optimizing photos and defining alt tags and title tags
You can fulfil all these criteria through SEO plugins of WordPress. Various SEO plugins help improve the status of website and its codes, as well as help generate SEO-friendly and user-friendly posts for blog. For instance, Yoast SEO plugin can remind you important SEO factors in the post so you can fix the defects if any.
7. High security and regular security updates
Even the world's largest companies like Google cannot provide 100% security and they are also penetrable. Not long ago, Yahoo's servers were hacked. Before that, emails of 100 million Gmail users were compromised, problems with Facebook came up, Sony's users' accounts were hacked, and the company's videos were exposed, and even Microsoft's Twitter account was hacked, all showing the biggest companies around the world have failed to provide 100% security. Even there was a security bug in one before the last version of WordPress which had facilitated hacking of many WordPress website, but fortunately the security patch released quickly and users were kept safe.
Since nearly a quarter of the entire site design with WordPress is on the Internet, the WordPress development team has always put security first. However, one misconception about WordPress security is that WordPress is open source, so there are hundreds of hackers and malicious agents on the web and they will definitely find the ways to penetrate it. This is quite true, but it should be noted that this idea is also not covered by WordPress developers and they certainly have thought of blocking the spread of information and security holes in WordPress, one of which is the cycle of requesting WordPress data from the database. This process is very complicated as it's impossible to penetrate it.
Many businesses, especially startups, need a website offering its services / products globally. On the other hand, the cost of designing and launching a completely custom website is very high. But don't worry; we can do wonderful acts with a low cost WordPress website. For creating such custom and inexpensive wonderland, contact us.